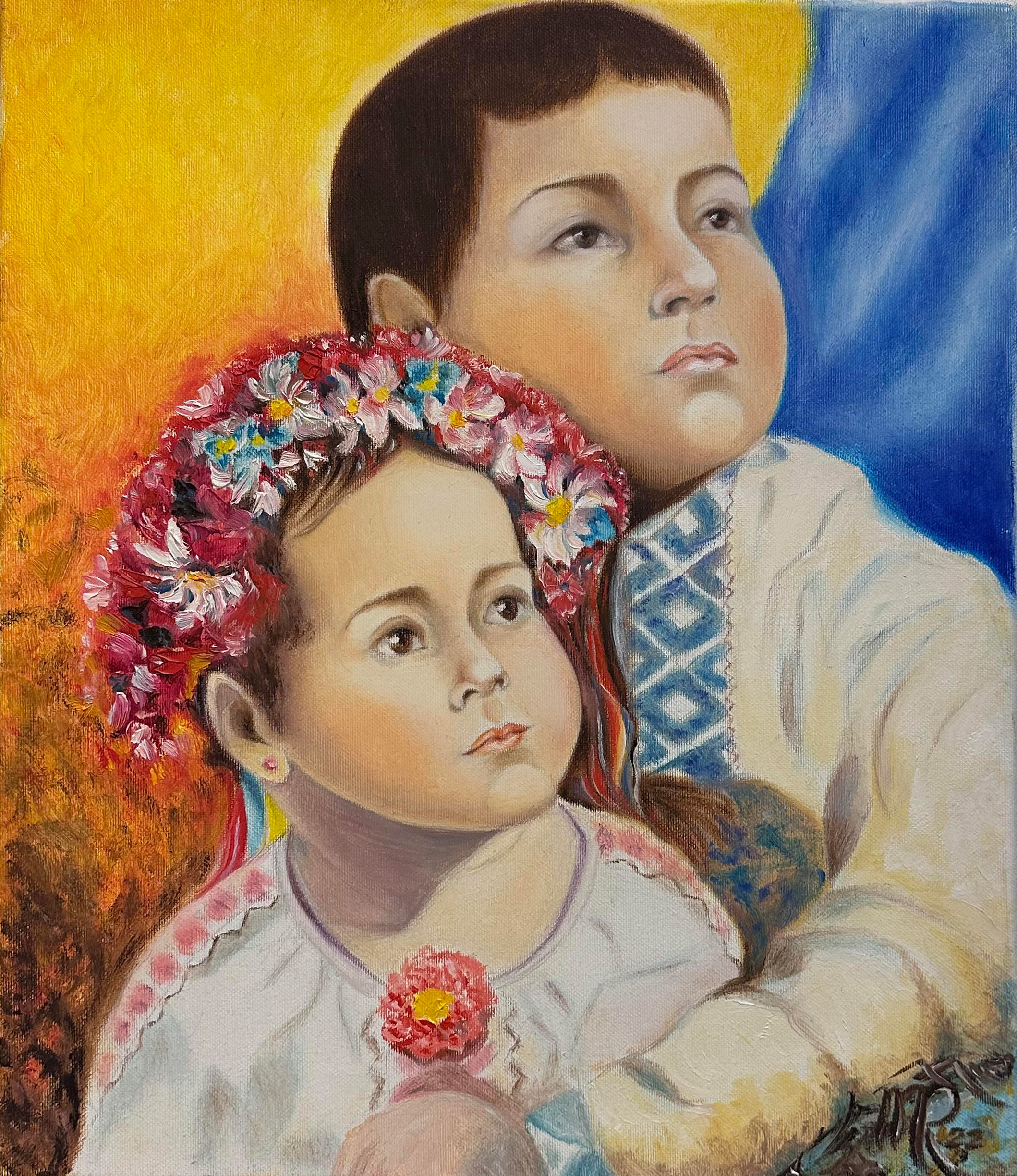 Tamara Rogozina
is a contemporary artist based in Kyiv, Ukraine. She exhibits chosen artworks internationally and runs an art studio in Kyiv.
Tamara's contemporary art is an ensemble of genres and techniques and comes as an exploration of a spiritual experience that is a result of years of Tri Yoga and meditation.
As a result of the Russian invasion, Tamara came to Stockholm. Her artistic studio i Kyiv was bombarded and demolished on 20 of March 2022. 
Se mer här: Tamara Rogozina
Titel: Fortetsya
Teknik: Acrylic on canvas on cardboard
Tillverkningsår: 2022
Mått: 350 x 25 cm
Startpris:   1 200 SEK
Uppskattad pris: 7 500 SEK