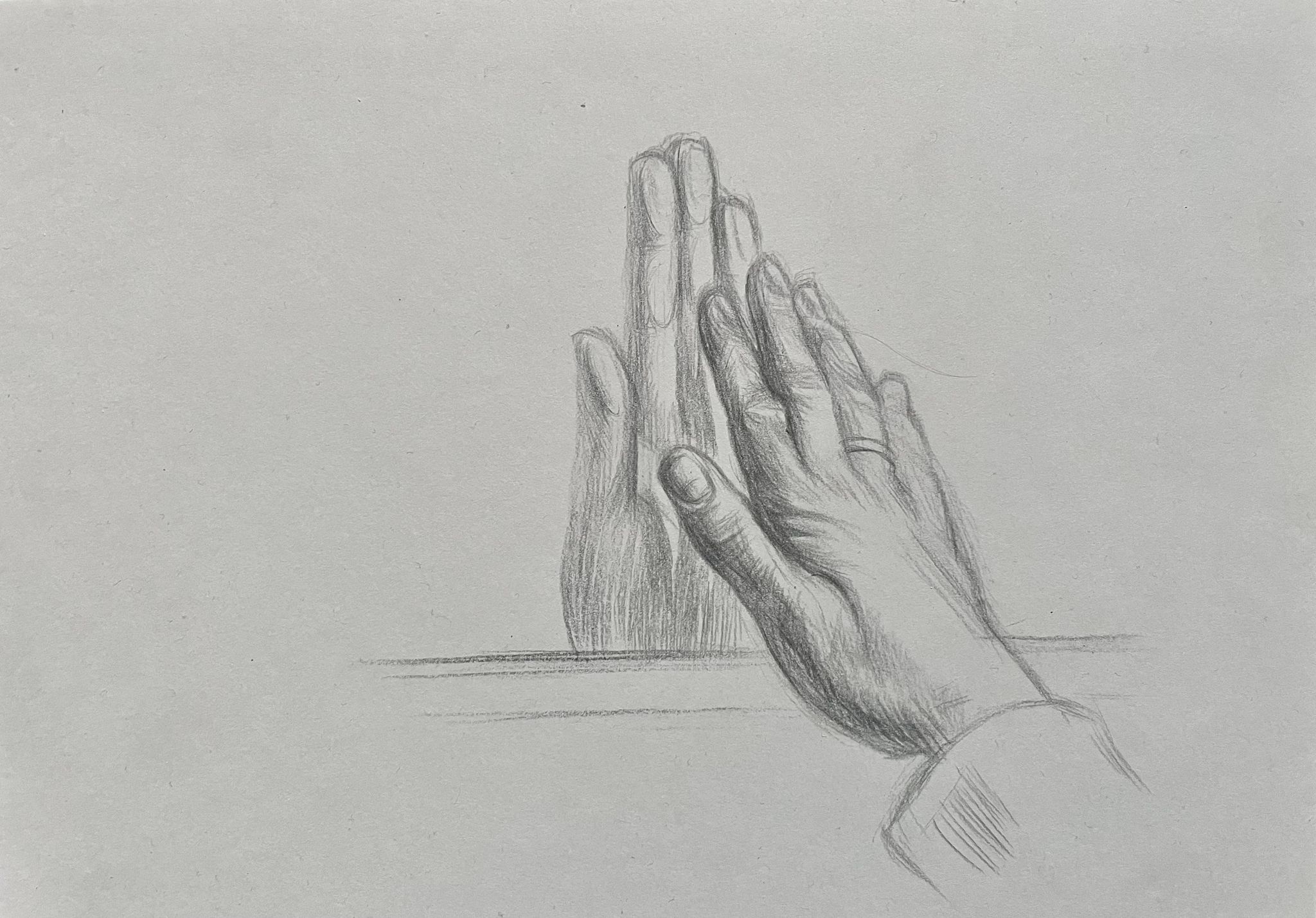 Pavel Otdelnov
Every day, watching the course of hostilities, I looked through a lot of reportage photos. These pictures were taken by photographers from various news agencies around the world.
On the Russian side, there were many accusations that these photographs were staged. The official authorities of Russia have adopted a special law — the so-called "fake law", according to which for the distribution of any photographs or materials that do not correspond to the official point of view, you can get a criminal article and go to jail. Looking at these photos, I paid attention to the hands.
Hands cannot lie. So I made a series of works with people's hands. Here are the hands of the tortured and killed, the hands of the weeping and the hands of those who are guilty of their suffering. The hands of the living and the hands of the dead.
Se mer här: Pavel Otdelnov
Titel: From Series "Hands of war"
Teknik: Graphics
Tillverkningsår: 2022
Mått: 20 x  30 cm
Startpris: 1 200 SEK
Uppskattad pris: 3 600 SEK