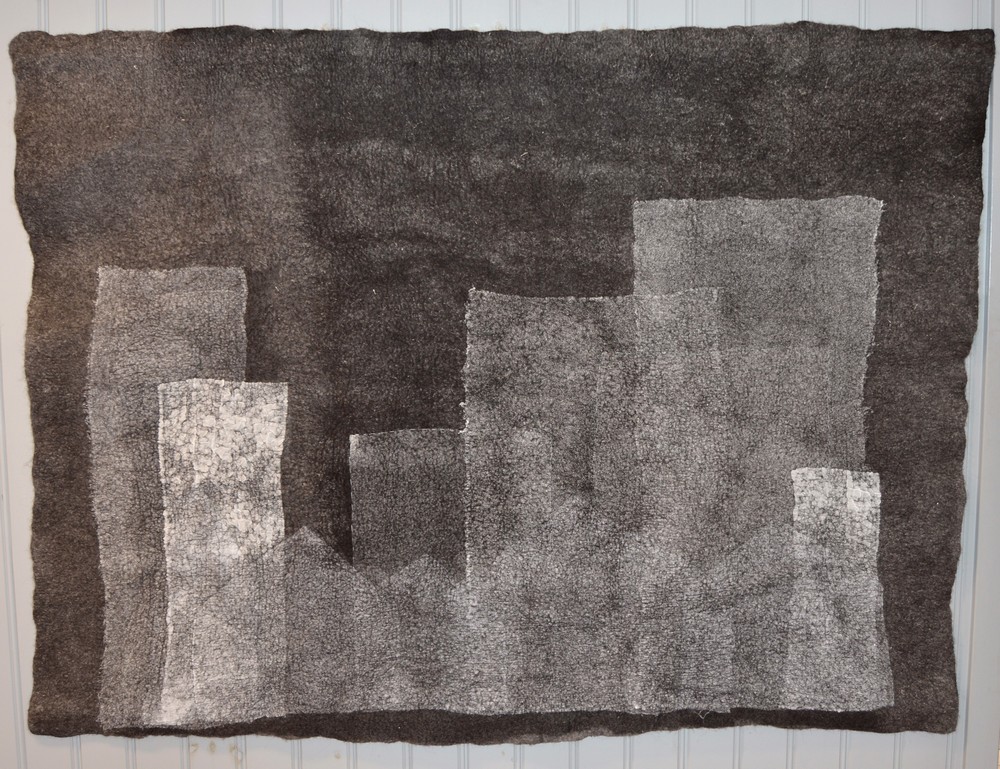 Vera Z Gutman
Jag har alltid fascinerats av texturer och detaljrikedom som finns i naturen. Allteftersom åren gick har även tidens lopp fått en viss betydelse i mina alster.
Jag arbetar med långsamma processer och tekniker som kan uppfattas som ett slags meditation men jag gör det i en mycket brådskande tidsepok. Jag dras till genuinitet och kanske till något råa uttryck och större former, kan vara så att även kärlek till mytologi, sagor och fantasivärld kommer in – på något sätt vill jag återskapa skogen som omfamnar en, talar till en och finns där för en i alla livets stunder.
När alla städer som man har besökt
eller bott i smälter samman till en
enda "eviga staden" utan tydliga
igenkänningsmoment eller
markörer, bara "en Stad"
någonstans i fjärran.
Se mer här: Vera Z Gutman
Titel: Shadows of the city
Teknik: våttovat i svensk ull med
element i återbrukstyg (silke,
bomull).
Mått: 110×180 cm 
Tillverkningsår: 2016
Pris: 10 000 SEK