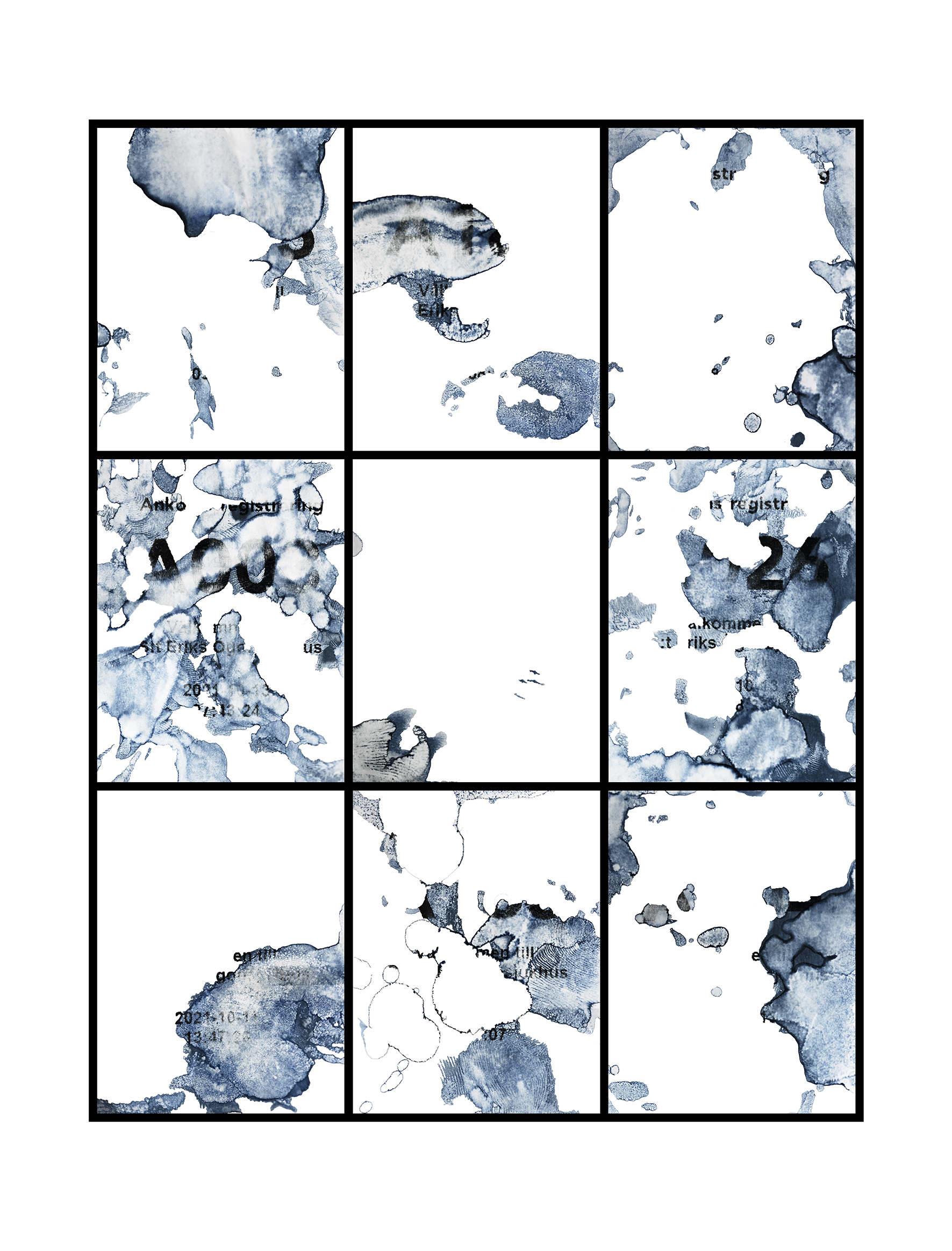 Eva Tov
Fotograf/konstnär, verksam i Stockholm.
Utbildad på Konstfack, Akademin för fotografi samt skulptur, Stockholm och
Bezalel, Academy of arts and design, Jerusalem.
"Nummerlappar" 2021, Upplaga 5+1AP
Pigmentutskrift på bomullspapper.
Verket är avfotograferade nummerlappar från St:Eriks ögonsjukhus som hade blivit anfrätta av den handsprit som patienterna satte på händerna innan de tog lapparna.
Det blev en sorts "rorschachtest" i och med att jag tog bort det på lapparna som inte hade missfärgats vilket öppnar för en mängd tolkningar. 
Jag tycker det var intressant att se hur små, till synes obetydliga vardagligheter påverkades under pandemin. 
Se mer här: Eva Tov
Titel: Untitled
Teknik: Foto, print
Tillverkningsår: 2021
Mått: 40X50 cm (med ram) med syrafri passepartout
Edition: 5+ 1 AP
Pris:  1 500 SEK