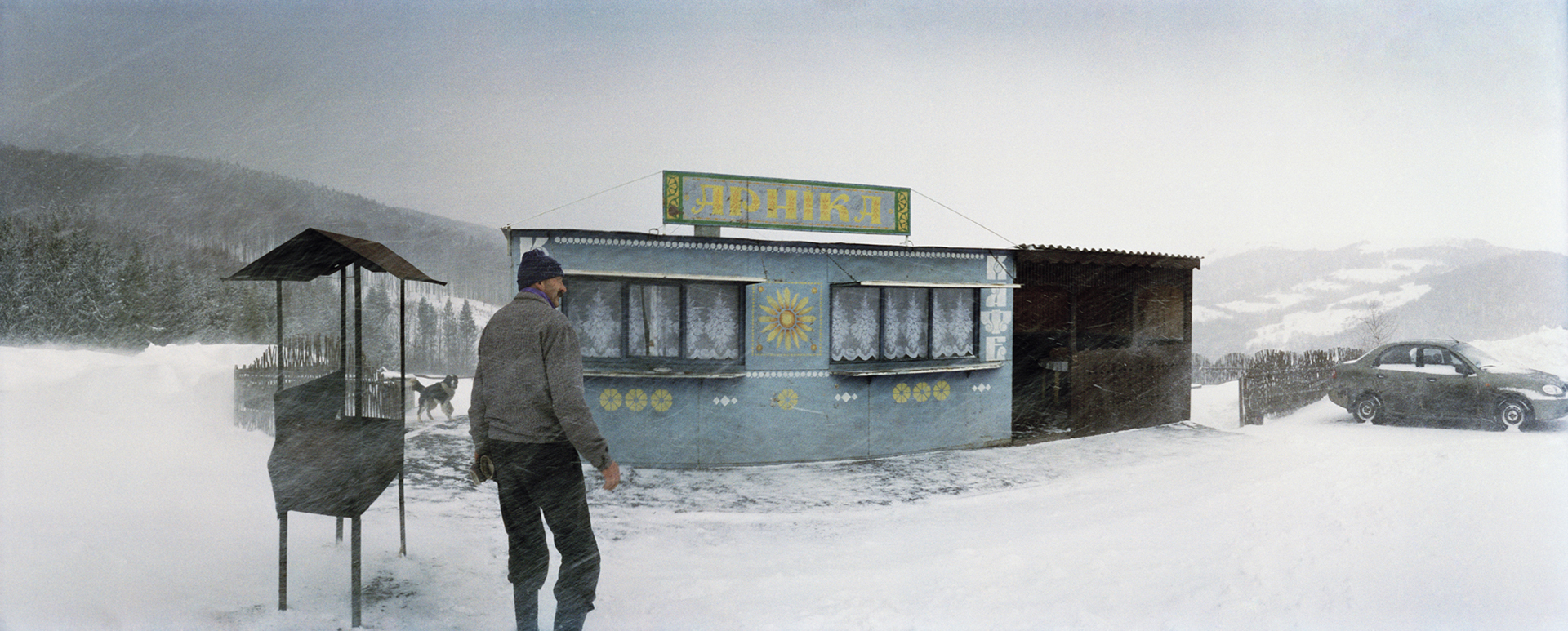 Jens Olof Lasthein
I am a freelance photographer, educated at the Nordic Photoschool in Stockholm 1989-92.
I do assignments for magazines and newspapers, mostly reportages and portraits.
I also teach and talk—workshops and lectures.
Most importantly I work on my personal long-term projects, resulting in books and exhibitions.
En bild fotograferad 2004 i Karpaterna, västra Ukraina. Den ingår i boken White Sea Black Sea, Max Ström / Dewi Lewis Publishing 2008, med bilder från gränsområdet mellan Europas öst och väst, från Arkhangelsk vid Vita havet i norr till Odessa vid Svarta havet i söder.
Se mer här: Jens Olof Lasthein
Titel: Untitled
Teknik: Färgfotografi, lambdaprint
Tillverkningsår: 2004
Mått: 100 x 40 cm
Startpris:  5 000 SEK
Uppskattad pris: 15 000 SEK