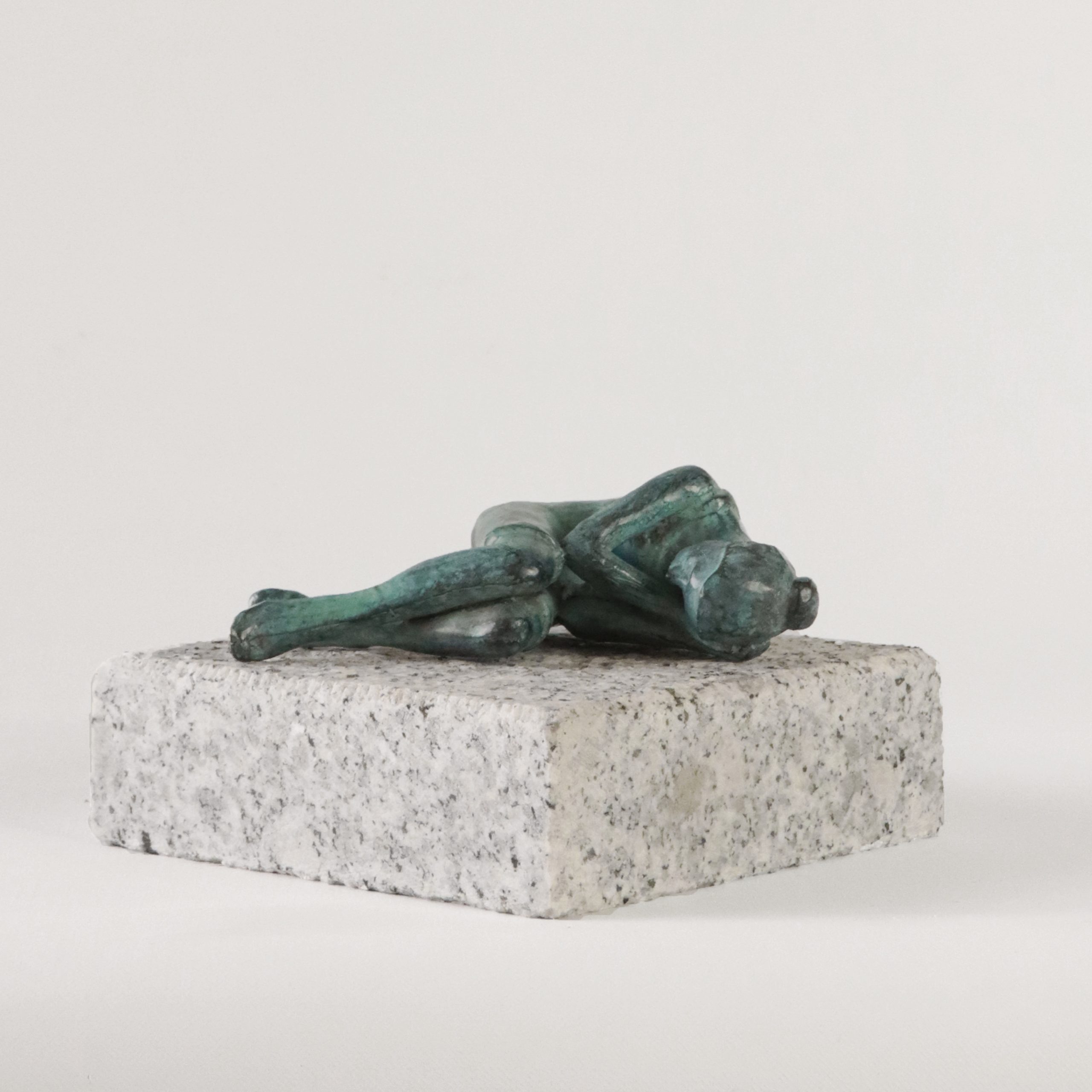 Eva Larsson
In my work I construct different scenes with pictures and sculptures. This is a way for me to examine nuances of human interaction and phenomena in our turmoil and fast changing society. Most of my work revolves around themes of conformity, standards and social hierarchies versus liberation and courage.
Through the process new questions arise that develop my work into new fields of thoughts. The ambition with my work is to create ambiguous scenes and a room for reflection, in which the viewer's thoughts and memories are activated.
Skulpturen ingår i en serie av bronsskulpturer i mini-format hämtade från
olika installationer ur Eva Larssons produktion.
Se mer här: Eva Larsson
Titel: Rest
Teknik: Grönpatinerad brons
Tillverkningsår: 2021
Mått: 6,0 x 4,5 H 11,5 cm
Edition: 250
Startpris:  4 500 SEK
Uppskattad pris: 13 500 SEK