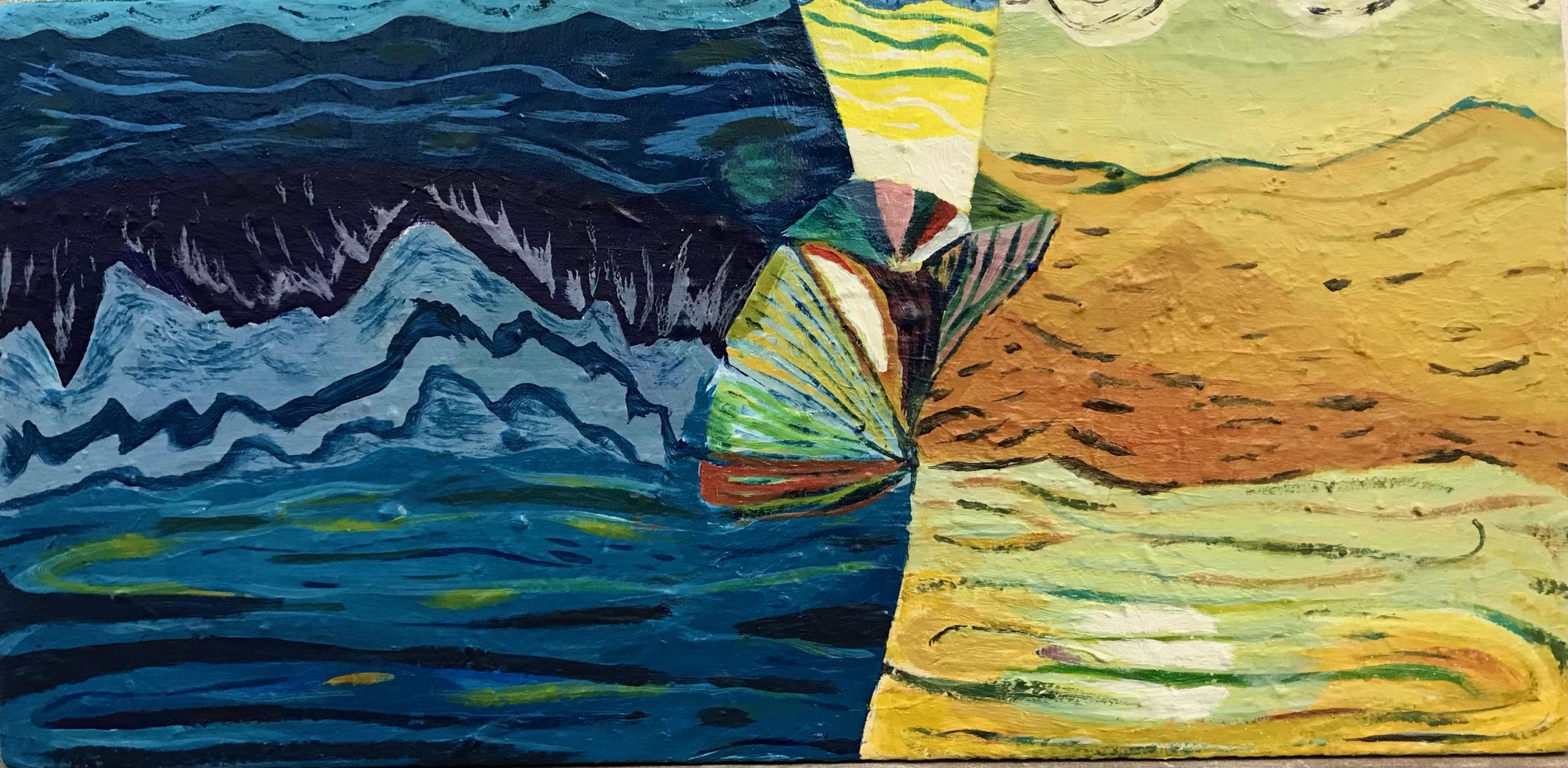 Marie Dahlstrand
Marie Dahlstrand (f. 1973) live and work in Gothenburg, Sweden. Dahlstrand holds a MFA from Akademi Valand, Gothenburg (1998). Recent solo exhibitions include Galleri Thomassen, Gothenburg, Galleri NB, Viborg, Denmark, Skövde kulturhus and Passagen, Linköpings Konsthall (2021). Recent group shows include Galerie Slika (2021), Lyon, Tripp Gallery, London and Raum Vollreinigung, Berlin. During 2021 she installed Rainbow Ride, Twist and Turn a public work for Storvreta idrottshall, Commissioned by Uppsala kommun.
For Dahlstrand, painting is a language. The material itself, the color, the texture, are enough to explore and express the world of physical sensations, emotional expression, and visual perceptions. Her work is abstract at its core, but the figurative element is always present, and often coming from the surrounding natural world, emerging and fading within layered abstract compositions. In her paintings Dahlstrand strives to make these opposites, the abstract and the figurative, coexist in a new context, where a narrative can be found between contours lines, color contrasts, and organic structures. The work invites the viewers to look closely and experience both the exterior as well as the interior space of the picture.
Se mer här: Marie Dahlstrand
Titel: Inom bortom 
Teknik:  Akryl på mdf
Tillverkningsår: 2022
Mått: 18 x 35 cm
Signerad MD 2022 på baksidan och försedd med list.
Startpris:  2 500 SEK
Uppskattad pris: 7 500 SEK