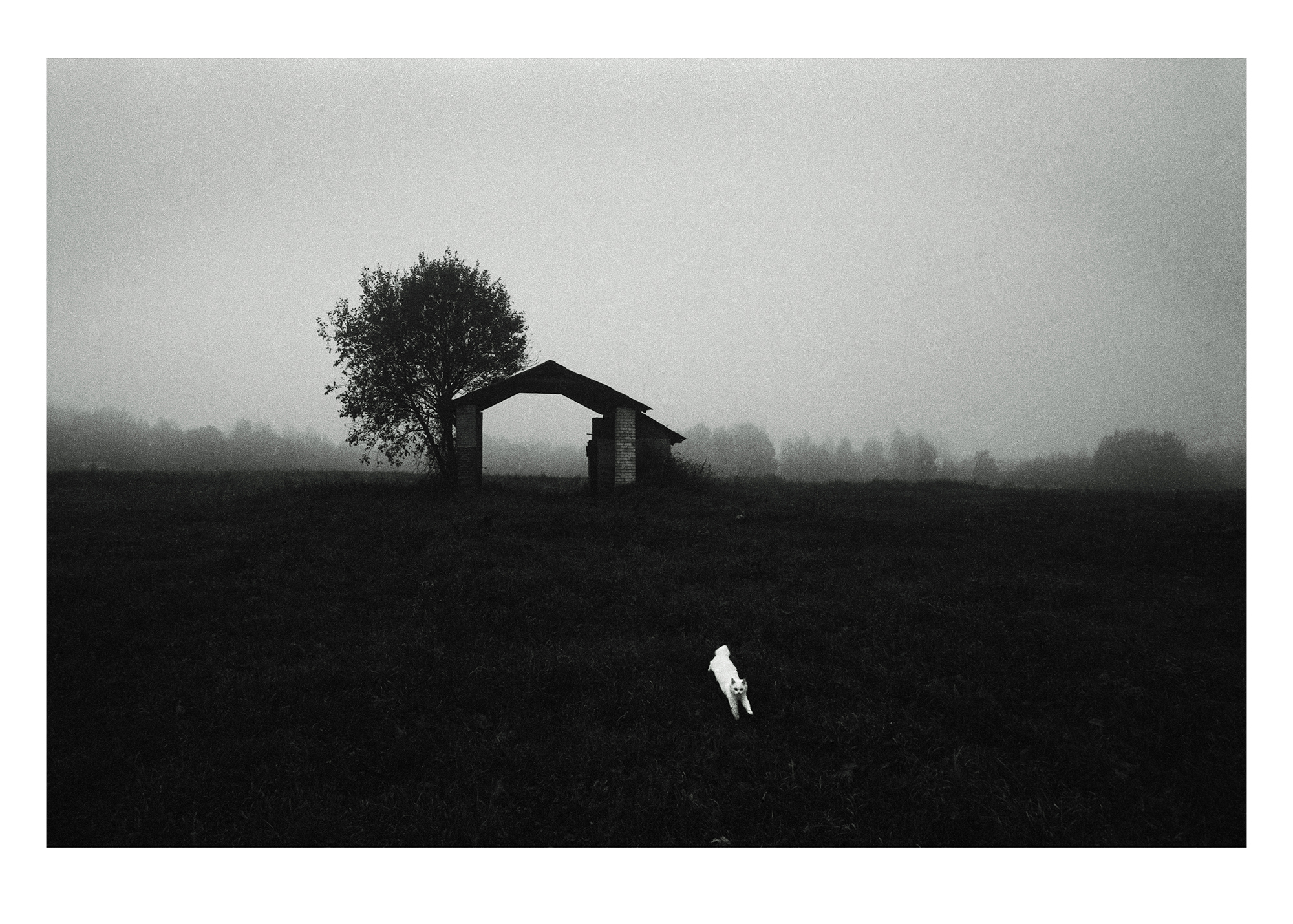 Svetlana Yerkovich
Född i Minsk, Belarus, nu baserad i Stockholm.
Studerade fotografi och modern konst på Rodchenko School of Photography and Multimedia i Moskva.
Jag arbetar med egna dokumentära projekt inspirerade av personliga reflektioner om livet. Jag har alltid attraherats av det som känns verkligt och overkligt omkring oss, av den nästan mystiska kombinationen av det vardagliga och det oväntade eller det osynliga, innan man pausar stunden med kameran. Min drivkraft och inspiration är den samtidiga kombinationen av det vackra och ömma med det smärtsamma och sårbara i livet.
En bild tagen 2007 i byn Volkavitji utanför Minsk, Belarus.
Se mer här: Svetlana Yerkovich
Titel: Untitled
Teknik: Svartvit fotografi, inkjet arkivbeständigt bläck
Tillverkningsår: 2007
Mått: 70 x 50 cm
Pris:  5 000 SEK