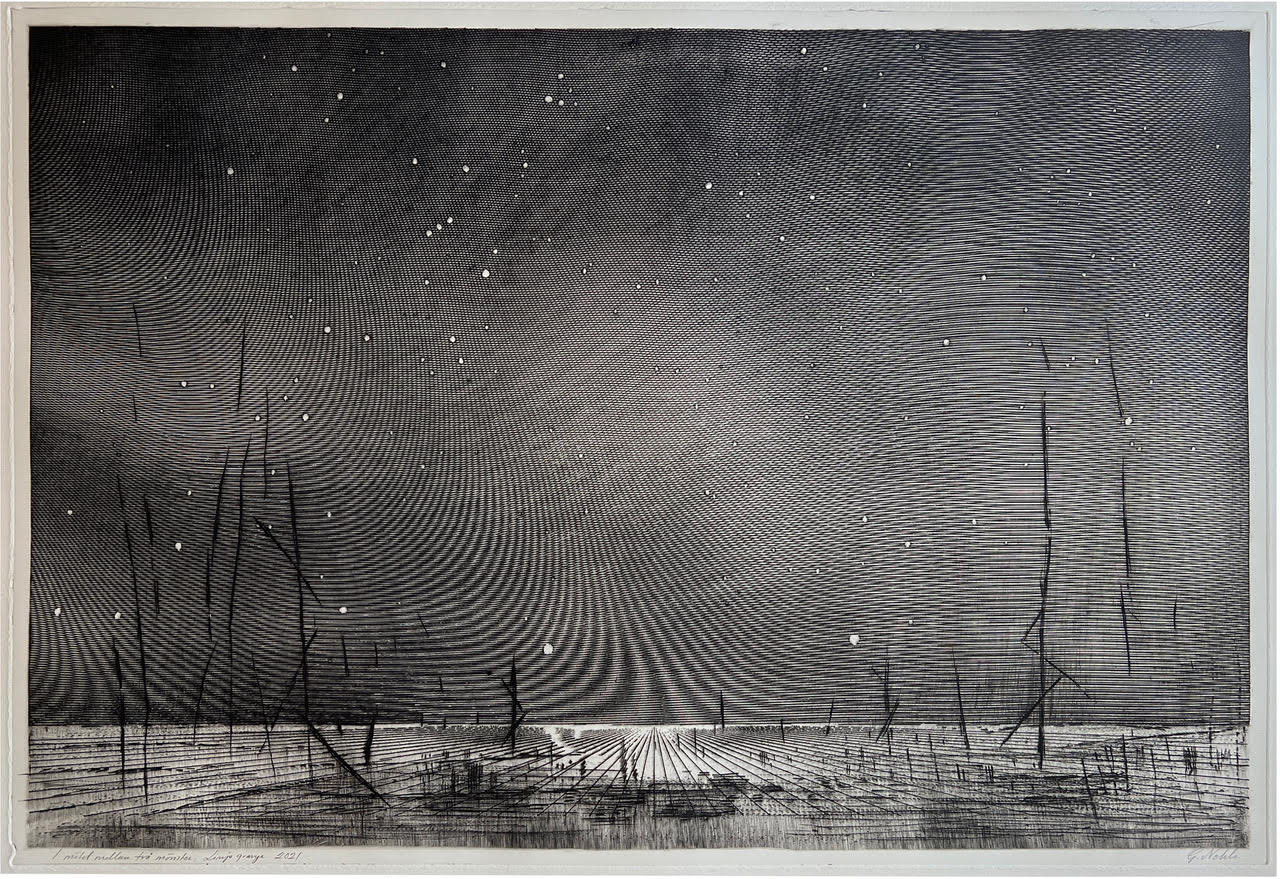 Gunnar Nehls
Born 1955 in Stockholm. Intaglio printmaking artist and portrait engraver Teacher of traditional and digital line-engraving. Member of IBDA (International Banknote Designers Association), intaglio engravers work group.
2020 After12 years as master engraver at Crane Currency now back full time experimenting with engraving as independent artist.
"Jag ägnar mig mycket åt att undersöka möjligheter i mötet mellan mina traditionella kunskaper som gravör (bla. porträtt på den svenska sedel serien) och mina nyförvärvade kunskaper kring en digital gravyrmaskin.
Ett liknande tryck som detta ställdes nyligen ut på Eskilstuna konstmuseum tillsammans med 3 andra bilder. Jag trycker inte upplagor, varför de få tryck jag gör, stort sett är unika."
Se mer här: Gunnar Nehls
Titel: I mötet mellan två mönster
Teknik: Grafik (linjegravyr på 300 gram koppar-tryckpapper)
Tillverkningsår: 2021
Mått: 76 x 50 cm
Startpris: 3 000 SEK
Uppskattad pris: 9 000 SEK